Pollution, dirt, harmful sunrays, dust and crucial climatic changes affect our skin daily. As a result, you might experience blemishes, dark spots and pigmentation on your skin. In this article, we will list 4 best skin lightening products that will help you attain fairer and blemish free skin. Also, they will remove dark spots and pigmentation giving you even looking skin.
In recent years, studies have shown that stress also leads to premature aging and contributes to skin issues. Many women are subject to such skin issues, particularly those related to pigmentation due to irregular lifestyle stress and work life imbalance. Fortunately, there is an affordable help at hand. You can treat such skin conditions without the hassle of going to skin care clinics. In many cases, you can achieve results better than the ones you may get when you go to such clinics.
Here we have the list of four best lightening products, select your favorite one and add it to your shopping cart right away!
4 Best Skin Lightening Products
1- SkinLite Cream
This Hydroquinone Tretinoin cream is more than a layer to apply on your face because it does more than that. It is not like other creams that give you temporary brightening as it gives you permanent whitening if you protect your skin against harmful triggers mentioned above which can take a toll on your skin. This cream treats imperfections from the source. Thanks to the benefits of Hydroquinone and Tretinoin. Hydroquinone will bleach your skin and Tretinoin will unclog your skin pores and peel dead skin cells. The powerful function of the combination of these two components is magical. Keep in mind to use suitable sunblock every day whether it is cloudy, sunny or even at home.
Skin Types

It is not recommended to use Skinlite Cream if you have sensitive skin.
For more information, read the related articles here.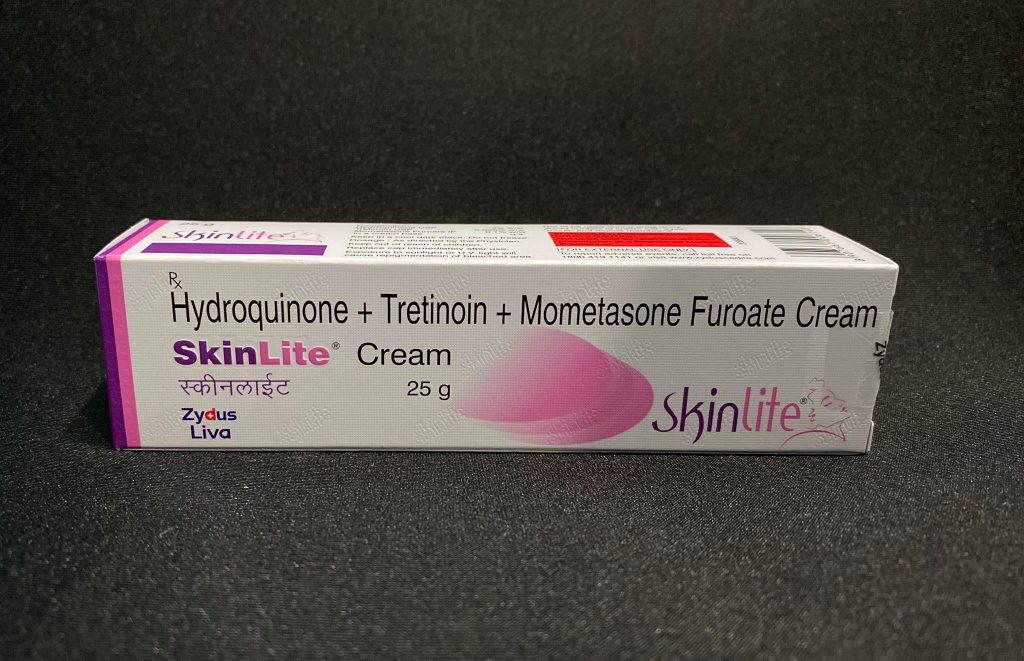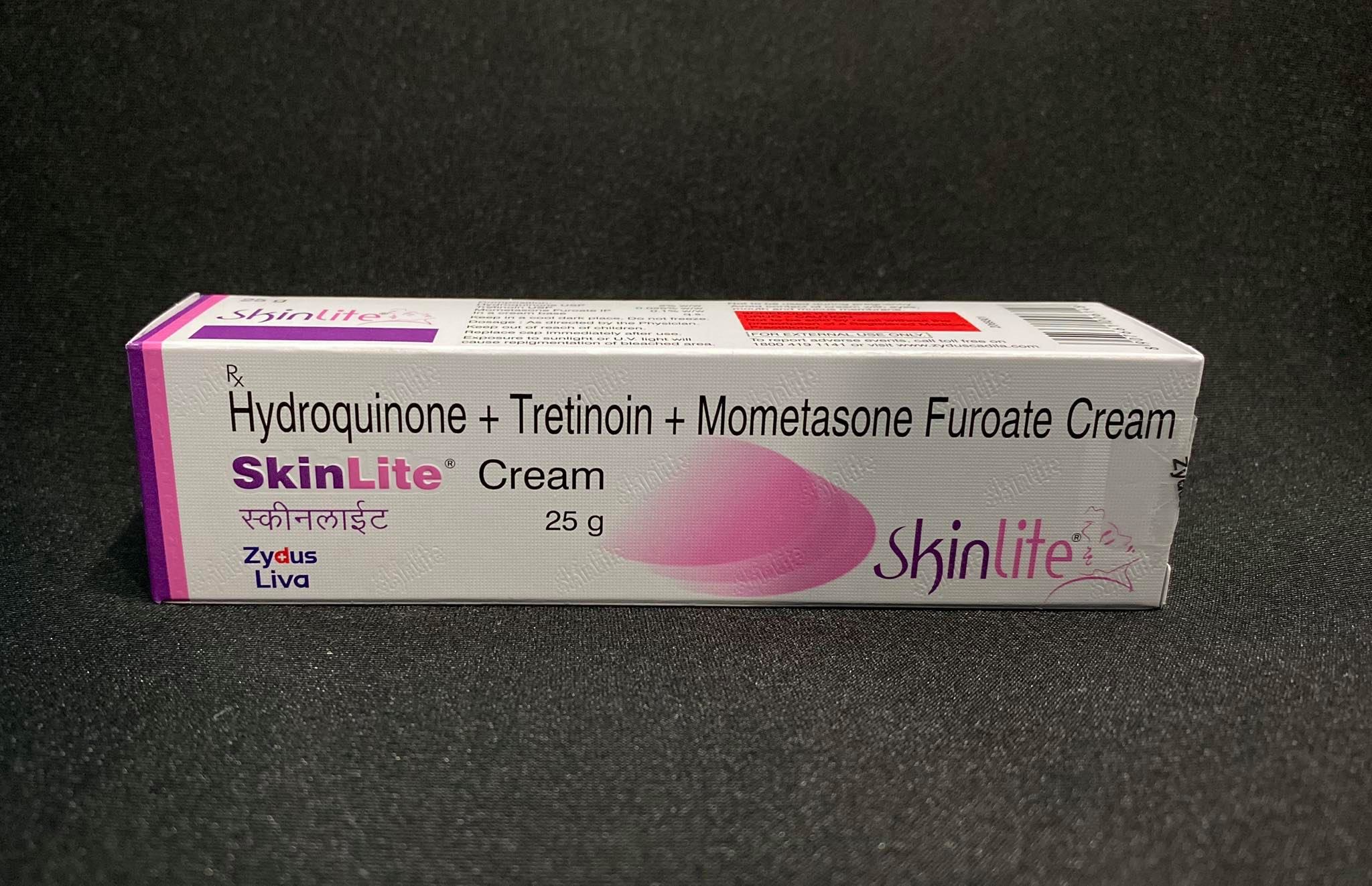 Also read: Skinlite Cream Advantages and Disadvantages
---
2- RDL Baby Face Astringents No. 1, 2 and 3
RDL Baby Face astringents come in three variants; No.1, 2 and 3. The recommended steps to use RDL Baby Face Solutions #1, #2 and #3  is to start with RDL Babyface Solution No. 3, then No.2 and conclude with No.1. However, there is no rule of thumb here or one-size-fits-all, there are some people who prefer to use RDL Babyface Solution No. 3 only and get the results they dream of.
RDL Babyface Solution No. 3 and No.2 are Hydroquinone and Tretinoin based products. So, they work almost the same way as Skinlite Cream. On the other hand, the main ingredient in RDL Baby Face No.1 is Melawhite. Melawhite is known of its ability to reduce the production of Tyrosinase in skin cells which is responsible of producing the Melanin. Melanin is the pigment that gives the skin the dark color especially produced when you are exposed to sun.
For more information about RDL Baby Face Solutions #1, #2 and #3, check out the related articles here.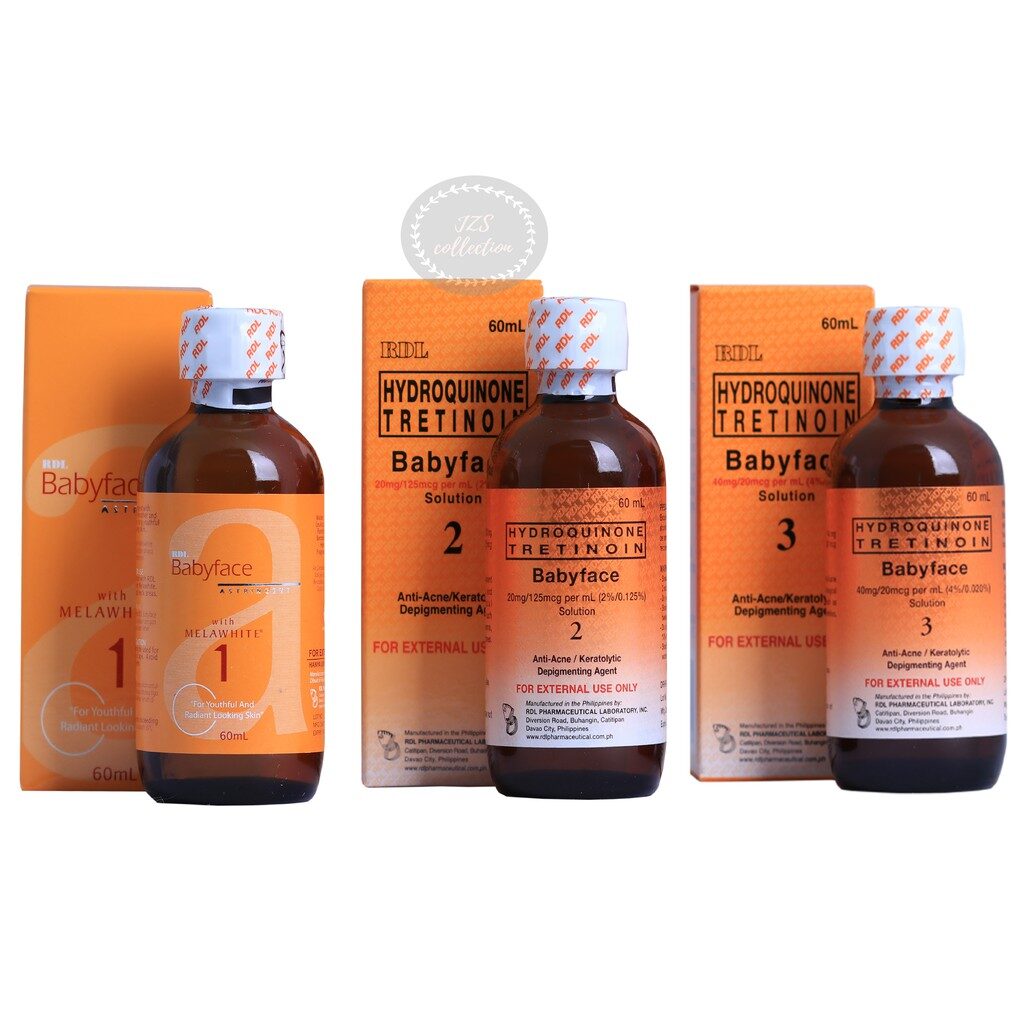 Also read: How to Use RDL Baby Face No.3, No.2 and No.1
---
3- Maxi-Peel Solutions No. 1, 2 and 3
Maxi-Peel concept is almost the same one of RDL Baby Face. They are backed with the goodness of Hydroquinone and Tretinoin to lighten and clear skin. It also comes in 3 variants, Maxi-Peel No.1, 2 and 3. However, Maxi-Peel No.1 is not like RDL Baby Face No.1 because it contains Hydroquinone and Tretinoin but in less concentrations. Use No.3 for sever skin conditions for a month. Then, use No.2 as a the second step for moderate skin conditions. Then, conclude with Maxi-Peel No.1 for your maintenance.
Skin Type

Not recommended for sensitive skin.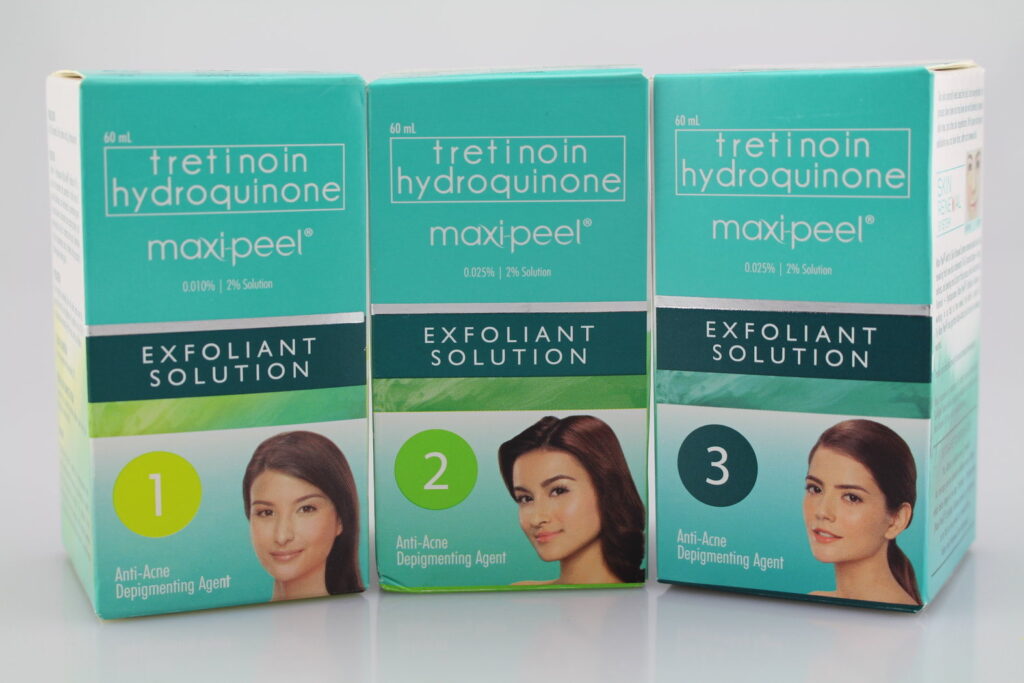 ---
4- Melacare Cream
The key actives in this cream are also Hydroquinone and Tretinoin. It works the same way as SkinLite Cream. The potent combination of Hydroquinone and Tretinoin helps skin get rid of dead skin cells by speeding up cells turnover. In addition, it imparts whitening and glowing to the skin and renders it soft and supple.
Skin Types

It is not recommended to use Melacare cream if you have sensitive skin.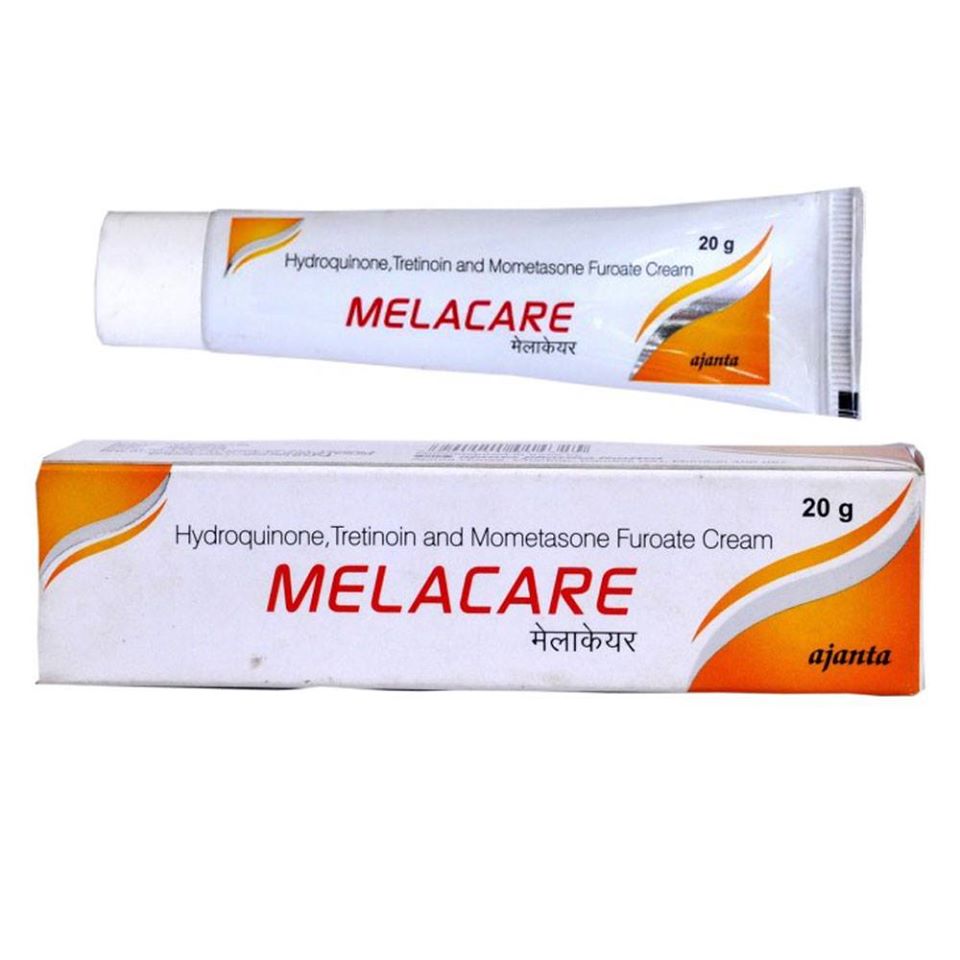 Last Words
If you need help with your dull skin, pigmentation, dark spots or acne, then those 4 best skin lightening products come to your rescue. Choose your favorite skin brightening product that will suit your skin and get radiant, blemish free and healthy looking skin with no time without the hassle of going to derma clinics.
If you have a comment, don't hesitate to drop your thoughts below.