Description
Unveil the beauty of rejuvenated underarms with Underarm Whitening Deo Cream by MC. Say goodbye to worries and embrace confidence!
Key Ingredients & Their Effects📋
| Ingredients | Effect |
| --- | --- |
| Distilled Water | Provides a hydrating base for the cream. |
| Citric Acid | Gently exfoliates, promoting a brighter look. |
| 1,2,6-Hexanetriol | Enhances moisture retention for smoother skin. |
| Polyethylene Glycol 8000 | Nourishes and soothes the underarm area. |
| Propylene Glycol | Helps maintain skin's moisture balance. |
| Stearyl Alcohol | Provides a creamy texture and promotes absorption. |
| Alum | Acts as a natural astringent for underarm care. |
Benefits🌟
Whitening Power: Effectively lightens underarm discoloration.
Soothing Sensation: Calms irritated skin.
Moisturization: Keeps your skin soft and supple.
Long-Lasting Freshness: All-day odor protection.
Enhanced Elasticity: Achieve firmer underarm skin.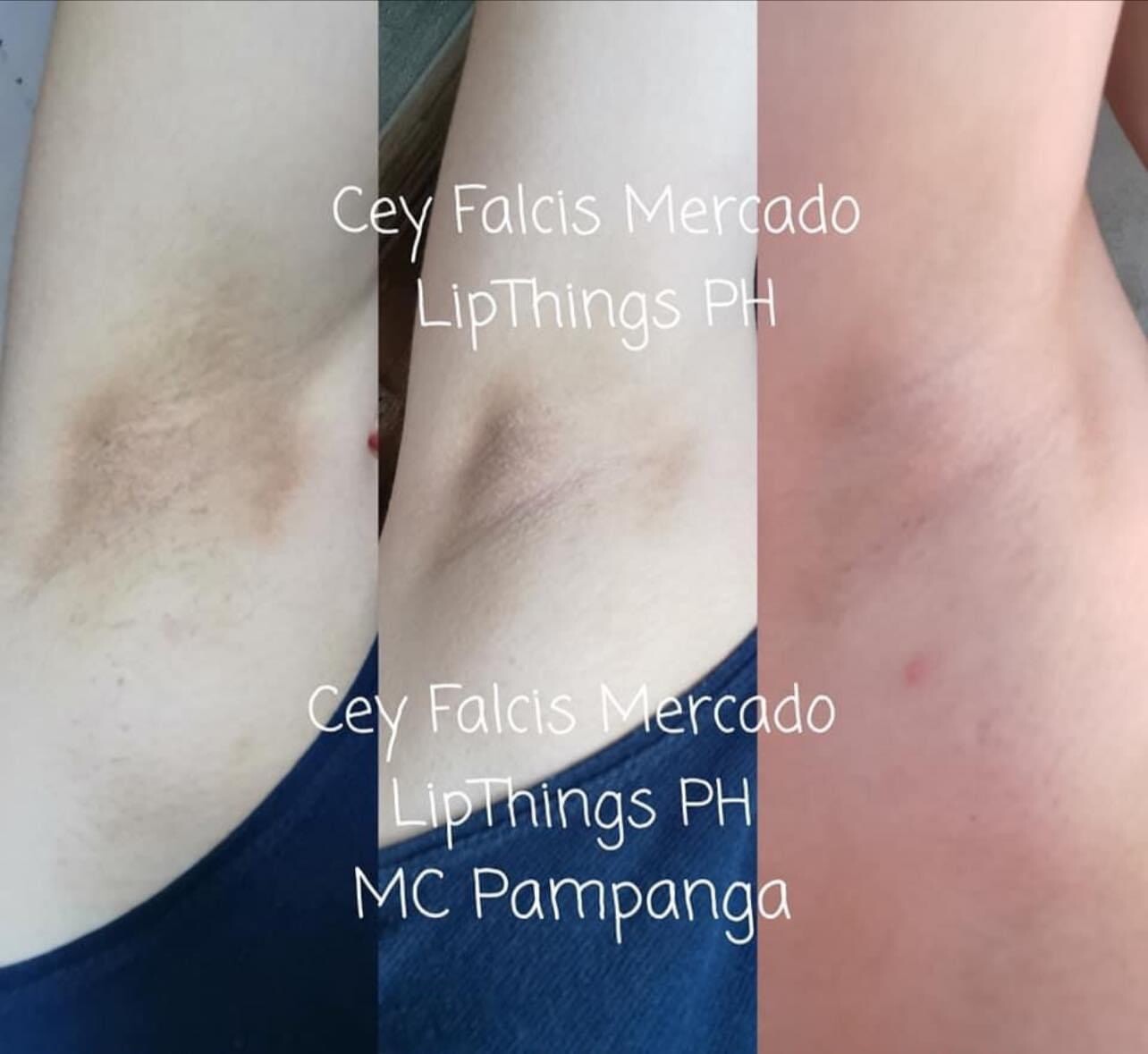 Features🌼
Powerful Whitening: Citric Acid gently exfoliates for a brighter look.
Skin Vitality: Polyethylene Glycol 8000 nourishes for a youthful appearance.
Cooling Comfort: Stearyl Alcohol soothes and cools after application.
Deodorant: Provides reliable odor protection throughout the day.
How to Use🔑
Time needed: 10 minutes
Follow the steps below:
Cleanse

Start with clean, dry underarms.

Apply

Take a small amount of cream and apply it evenly to both underarms.

Massage

Gently massage the cream into your skin until fully absorbed.

Enjoy

Use daily for the best results.
FAQs❓
How long does it take to see results?
Results may vary, but many users report visible improvements within a few weeks of regular use.
Can I use this cream on sensitive skin?
Yes, it's formulated to be gentle and suitable for sensitive skin types.
Is it safe to apply this cream after shaving?
It's generally safe, but for those with extra sensitive skin, it's recommended to wait a day after shaving before using the cream.
Unlock the secret to brighter, smoother underarms with MC Essentials' Underarm Whitening Deo Cream. Elevate your confidence today! ✨