Cardi B is known for her lavish ultra-long nails design. Her well-designed nails can range from $200 to a thousand. On October 11, the singer-rapper celebrated her 28th birthday with star-studded guests in Las Vegas.
Cardi B announced her new footwear collection with Reebok and drew attention to her latest manicure. She posted pictures of her new collaboration on Instagram. Her account has over 76 million followers.
According to celebrity manicurist Jenny Bui, Cardi B's nails were nearly two inches (5cm) in February. But this time, it seems like the star's long nails are about three inches long. What do you think?
Cardi's nail artist created the multi-colored blue and white manicure with the shoe brand's logo embossed on each nail and it looked outstanding.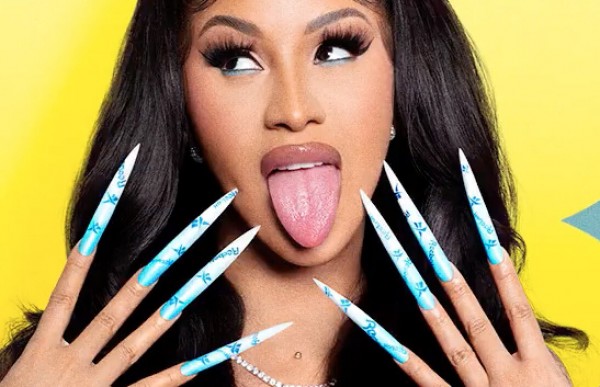 Cardi B highlights her longest nail on her campaign with the footwear brand on their website. At the same time, she posts a picture of her in a crystal-studded laundry room on her Instagram post.
By now, Cardi B is embarking on a new style to inspire her friends and fans. Last week, Kylie Jenner posted on her Instagram account how she can't function well with her long acrylic nails. The entrepreneur wore her stiletto-shaped nails in a chocolate-brown hue.
Cardi B Nails 2020 Transformation
Since 2012 after discovering her nail artist Jenny Bui, Cardi B has been showing off how stunning her fashionable nails are. It is the most envied designs with crystals and nail-themed to watch out in the beauty industry.
This year, Cardi B appeared in numerous nail designs, and one of the many favorites is her bright-pink look with crystals and pearls. She wore the bedazzled nail to her daughter Kulture's second birthday. Aside from using the wild colors and rhinestones, this barbie-themed manicure gives a fun-bubbly effect.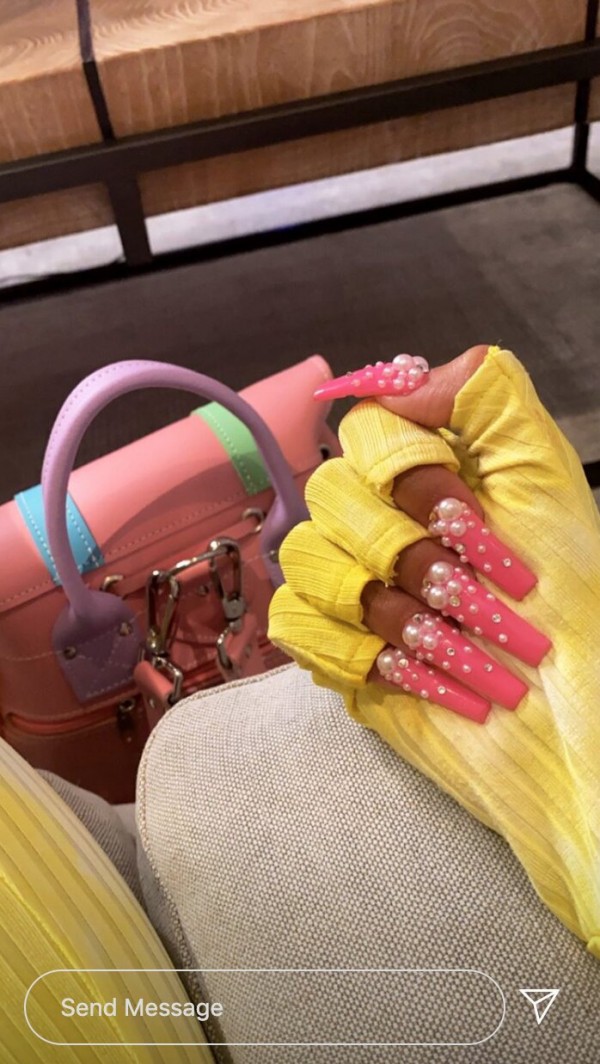 Cardi B fashion is paired with her extravagant nails by her go-to artist Jenny Bui. It was revealed that there are times Bui crafted Cardi's nails; she would wear glasses due to the precious bling and meticulous details.
Bui always showed her appreciation with WAP artists for their long-time partnership." I really want to thank @iamcardib for all the opportunities. She gave me a great history to grow and be in the history of beauty and art. It has been an amazing journey, and I can't wait to see what the future has in store for us."
This year, Cardi B and Bui made five decorative nails with significant sponsors like Swarovski and Dreamtime Creations. From leopards design to black-styled design are fantastic.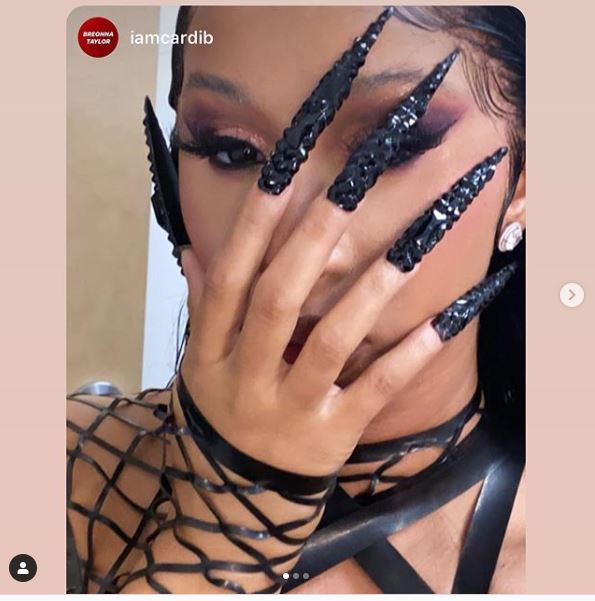 Cardi B and nail artist Bui are making nail art not to be taken for granted. Intricate designs and hard work bring success, just like Bui from a small salon to five outlets and more than 20 employees. Her nails are now part of her signature look, and her latest ad is the proof.
Read also: It's Hers: Jennifer Lopez's Haircare Launch