Bella Hadid showcased her new trendy highlighted hair and inspires us to get one too. She reveals another change in her hairstyle before the year ends. The supermodel left the salon in New York on Tuesday afternoon with a new trendy look.
After months as Hadid in dark brunette hair, she took a hair coloring change. Bella Hadid added light, golden brown honey highlights to her hair. She looks stunning wearing her hair down and past her shoulders. Chunky highlights and subtle waves, Hadid took on a 2000's inspired style.
The supermodel changes her signature chocolate brown hair ahead of her birthday. Hadid celebrated her 24th birthday a few days early with friends. Bella Hadid shared through her Instagram account with 34 million followers a preview of her new hair. Many just loved and thinking of getting it for the coming holidays.
Bella Hadid hairstyle through the years
Back in April, Bella Hadid hairstyle and hair colors bring women on the lookout. She sported an ombre gray hair through a filter app in Tiktok, it was fun. She is spending quarantine time as many women do, having fun with her hair, and hang out with her best friend Lauren Perez.
At the same time, photographers caught her out in public sporting her brown hair and new bangs. In a span of weeks, Hadid just loved to changed style without hesitation.
Bella Hadid is known for her signature brown hair color, but she admitted that she had started dying her hair at a young age. Hadid told Glamour in August 2016, "I started dyeing my hair when I was 14. I dyed it black and blue, I wore eyeliner – I was a punk kid".
If you think Hadid is all for long sleek hair, you're wrong. The Vogue modeled appeared in November 2019 at Vogue's Fashion Festival in Paris in a lovely short bob hair. She looks gorgeous as always.
She can experiment with both short and long lengths. In a month, the famous supermodel can appear in a pixie cut, long strands, and a bob hair cut.
More celebrities in hair highlights
Bella Hadid is not the only one on the list with the latest trend chunky highlights. In March 2020, Jennifer Lopez showcases her own lovely highlights making our jaw dropped!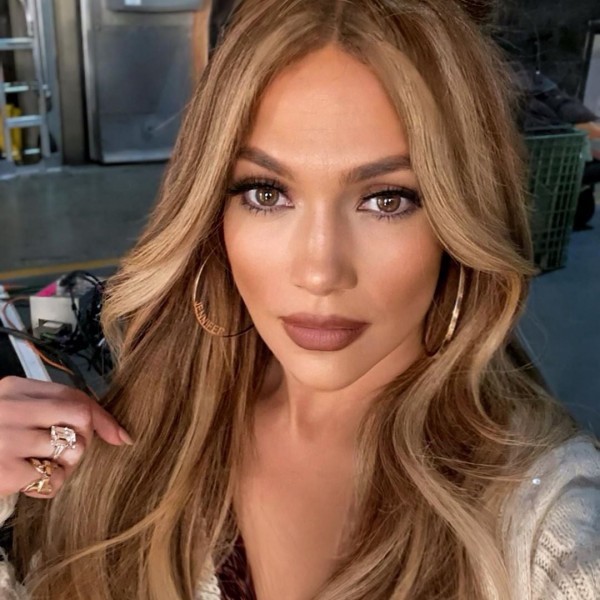 (Photo: Jennifer Lopez on Chris Appleton Instagram)
Bella Hadid New Trendy Hair Highlights Inspired Us to Get One
Kylie Jenner sported in June 2020 her version of highlights on the side. It gives added stunning features to her pretty face.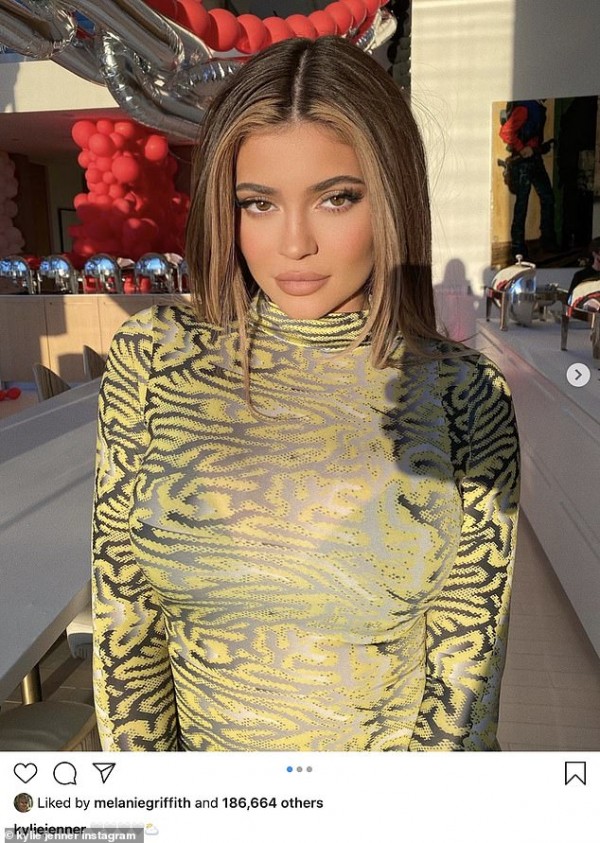 (Photo: Kylie Jenner on Instagram)
Bella Hadid New Trendy Hair Highlights Inspired Us to Get One
Bella Hadid just proves that chunky highlights are cool and in style all year round. Perfect highlights can achieve with the help of a professional hairstylist.
The hair sections and caramel or lighter shades need to blend beautifully with your skin. Bella Hadid's trendy hairstyle is no doubt an expression that women can do anything. She had been revisiting past hairstyle trends this year.
Also read: K. Michelle's Butt Implants Pop Whereas Doing an Instagram Dwell: Funniest Twitter Memes