Description
Mixiu SCRU Cream is gel based lips scrub, exfoliator and moisturizer. It helps rejuvenate lips by exfoliating dead skin cells of the lips and keeping them hydrated. As a result, your lips will turn younger and refreshed. SCRU Cream is your partner to achieve much younger and brighter lips by scrubbing old skin cells. This is where the product name; SCRU Cream comes from.
Mixiu Scru Cream FAQ's
What is SCRU Cream?
As mentioned above, SCRU Cream is gel cream that treats dry and cracked lips. If you are looking for a treatment for your lips, then SCRU Cream is for you. Most of the times, dry lips which are sometimes hyperpigmented need to be rejuvenated to get their shape back. SCRU Cream will help you remove the dead skin cells on the lips that cause such issues and maintain moisture.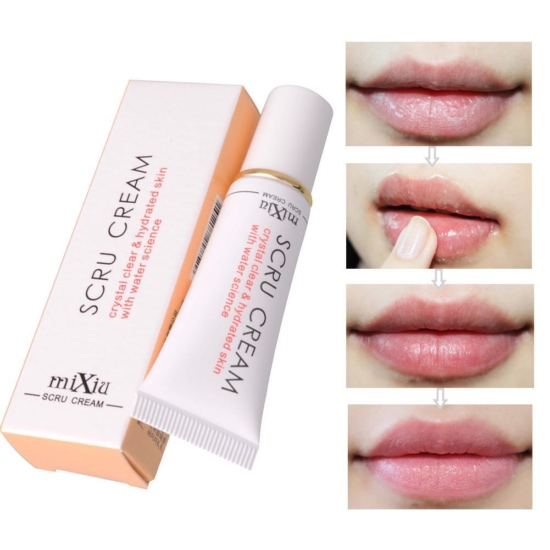 Why to Use SCRU Cream?


People who take care of their beauty consider every part of their skin to be at the best condition. Lips may get too dry and in some conditions end up with lips hyperpigmentation. SCRU Cream can help you treat such conditions effectively. It will not only slough away dead skin cells to reveal the younger new cells but it will also maintain lips moisturized.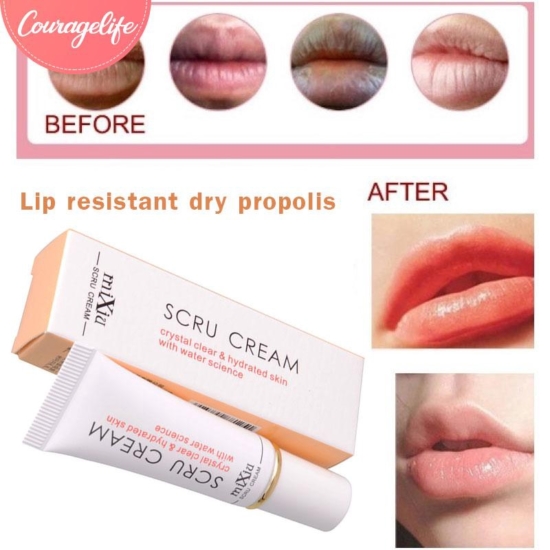 How Often Should You Use SCRU Cream?
It depends on your lips skin type. If you tend to feel dry lips very often, then use it everyday for a month. On the other hand, if you are not sure how often you should use the lip scrub, then twice or once a week will be sufficient. Keep in mind that your lips should not feel irritated, red or raw. If you experience any of such side effects, it means that you exfoliate too often or too harshly.
How to Use SCRU Cream
Time needed: 30 days
Don't use the lip scrub for a long period. In other words, don't over exfoliate. You can use for a month, then rest your lips for at least one month before using again.
Wash

Before applying the cream, wash your lips with water. Then wipe with a dry cloth.

Apply SCRU Cream

Use one finger to spread out a small amount of the cream on your lips.

Massage

Massage the cream onto your lips using two fingers for 2-3 minutes.

Wash

After the above step, you might have flakes of old skin cells. Wash your lips with water.
SCRU Cream Benefits
There are many signs your lips are giving away to tell you that you need to do something to treat them. Cracked, chapped and dry lips are all signs of tired lips. If you have never exfoliated your lips before, this is the time to start. If you love having a soft and smooth lip, then SCRU Cream is a must-have. It helps restore the softness and smoothness of your lips by buffing away dead skin cells. Not only does this cream help improve the appearance of your lips, but it also changes how your lips feel. You will notice how your lips can absorb other products faster such as lip balm and lip butter. Exfoliate your lips and restore your baby lips.
Tip

Exfoliating your lips is the best way to restore your younger-look lips. However, bear in mind to do it properly to indulge in the remarkable benefits without any side effects. Don't exfoliate too hard or over exfoliate.

– Rejuvenating Sets