Makeup hacks help you when you're in trouble and running late in meetings online or at the office. There are days when your time is out of control, and yet you need to look presentable in an instant. Beauty hack is the way to go. Try These Easy Beauty Tips
Do you scramble on your makeup before the meeting starts? Do you crunch for time to get your beauty ad work altogether? Worry no more. Here are makeup tricks that you should keep in mind for fixing yourself on the go.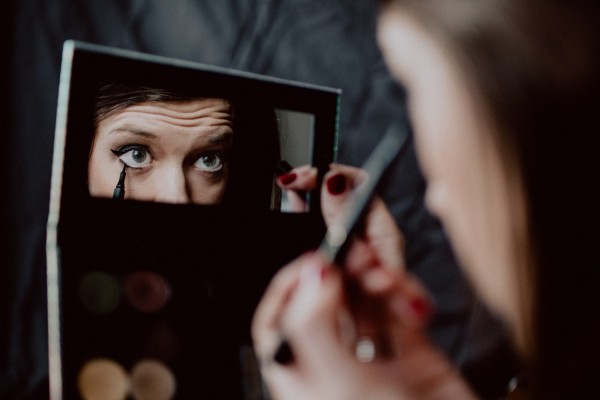 (Photo : Kelly Sikkema on Unsplash)
Makeup Hacks: Running Late for Your Zoom Meeting? Try This Easy Beauty Tips
Makeup hacks for when you're running late
A quick splash of water on your face
If you don't have time to get the whole body shower, splash your face with water before heading to the door. Use cold water to wash or sprinkle on your face to get rid of leftover sleepiness.
Spray mist on the rescue
Spray mist helps hydrate and gives a pick-me-up whenever you need a glow boost. Face mist contains soothing and nourishing ingredients that moisturize the skin. Keep a face mist on your table for any urgent wake-me-up call.
Moisturize your skin
Keeping your skin hydrated all day is essential; moisturizer helps to lock in that glow on your face. It is good to use a lightweight moisturize to get a smooth texture on a busy day. A moisturizer keeps the skin from any breakouts and gives a young-looking glow.
BB cream
The foundation cream may need a lot of time to get the perfect layering on your face. If you're running late, apply a small amount of BB cream on our face and slowly spread it. BB cream is easy to use, and it is formulated with anti-aging properties and SPF protection. BB cream also helps cover blemishes on your skin, such as dark undereye circles.
Stick to your basic eye makeup
When you're running late, the easy way to know that you look a mess is your eyes. Use an eye pencil and get a one-stroke liner on your eyelid. It is better to emphasize a dramatic look at your lower eyes and get an elegant look after.
Swipe with Mascara
Mascara makes your eye glow and lit up any time of the day. Swipe only with one-stroke to keep your eyes in the best mood.
Lip balms or lipstick?
When you're running late, and you can't decide what lip color to choose, get a lip balm. Lip balm helps moisturize your lips and lighten your appearance. Lipstick is also a good pick if you want to elevate your look for that important meeting. Pick a lighter natural color that suits your skin tone.
Clean hairstyle
The time is not enough for you to blow dry and iron your hair; a clean hairstyle will do. A hair bun or ponytail helps your hair in place, and use water or hair mouse to keep the frizz away.
See also: How to Apply Makeup in Few Easy Steps
Get the Most Popular Beauty World News Stories in a Weekly Newsletter