How to apply makeup for beginners or professionals depends on one's preference. No rules but there are tips and tricks that make you look good and captivating.
There are general techniques that need to be done to get the maximum result and using the right products in the right way. With constant practice and knowing the right strokes will then be easier for anyone who loves to look good and fabulous.
Also read: Rosmar Kagayaku Bleaching Whipped Soap
Here are simple steps on how to apply makeup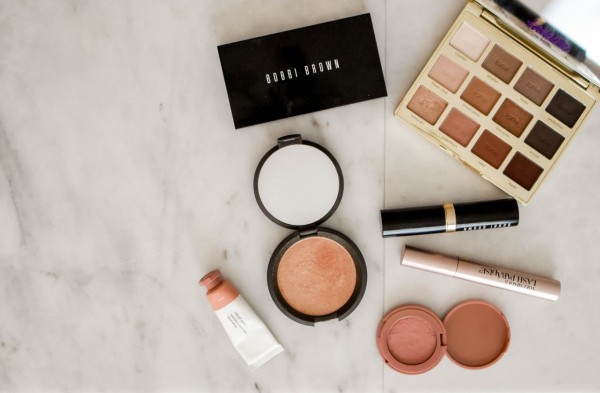 (Photo: Elements5 Digital on Unsplash)
How to Apply Makeup in Few Easy Steps
Cleanse your face
The very basic guide is to do your skincare first. Having an oily and dirty face is not the way the best way to start. Ensure to cleanse your face, use toner and moisturizer to keep it hydrated.
Apply primer
Pick a primer that works for your skin type. A primer can be an essential beauty product for some women. It matters for oily and combination skin which needs to check the using primer is good. Take a dab and apply primer to your face with slow strokes either using the tip of your finger or a foundation brush.
Apply foundation
It is the same process using a duo fiber makeup brush, apply the foundation all over the skin, and ensure to blend it down to your neck. Always do a close-up look in the mirror after applying the foundation. At times it may leave brush streaks or fingerprint marks while blending the foundation on your face.
Apply concealer
Don't miss out on this makeup, it helps conceal or hide blemishes that are visible. Concealer saves to hide dark undereye circles and blur fine lines. Take a small dab and use your small finger to do the blending to your face. Try not to put much pressure on your undereye to avoid irritations as they are sensitive.
Extra tip: when applying the concealer look upwards so that your undereye is slightly stretched. It helps to blend easier.
Set your undereye concealer and your face
Liquid and cream products are applied prior to powder products. After blending the liquid foundation and concealer, dab a translucent powder to the entire face and neck. Setting the right amount of powder will help your skin absorb excess oil, reduce sticky feeling, and keep the makeup throughout the day.
Draw your eyebrows
Though not all women are accustomed to drawing their eyebrows, but making it nicely groomed and in shape will enhance your look. Pick a color that matches your hair and skin.
Apply eyeshadow and mascara
Blending eyeshadow colors that suit your mood and occasion is important. Add the eyeshadow color of your choice to the lids and mix and blend for a better effect.
Pick the color of your choice for Mascara and swipe it to your eyelashes. It helps to use eyelash combs to separate the lashes and for a more fanned out effect.
Apply blush
Apply your favorite blush color to your cheeks, extending toward the temples. Better to use a blush-on brush or sponge to blend it well.
Read Also: How To Remove Super Glue From Skin
Apply Lipstick
Finally, the best part is applying your favorite lipstick in a precise stroke by using a lip brush. Professional makeup artists use a lip liner to draw the perfect lip shape then put the lipstick on with the same color.
Read Also: Beauty Hacks: 5 Quick Ways to Fix Your Makeup On Date Night