Glossier Launches Body Hero Campaign. It launches new products in their Body Hero collection. The beauty line made a partnership with the Women's National Basketball Association (WNBA).
Glossier Launches Body Hero Campaign
Glossier launched a new campaign called Body Hero and tapped eight real-life heroes with the WNBA players. The beauty line announced the collaboration this week and featured current WNBA players in their beauty routine.The Glossier campaign featured WNBA players Sue Bird (Seattle Storm) and Lexie Brown (Minnesota Lynx). Seimone Augustus (Los Angeles Sparks), Kalani Brown (Atlanta Dream), and Amanda Zahui B (New York Liberty). Natalie Achonwa (Indiana fever), Stefanie Dolson (Chicago Sky), and Gabby Williams (Chicago Sky). The WNBA stars became the recent Glossier models that show new diversity towards women embracing real beauty.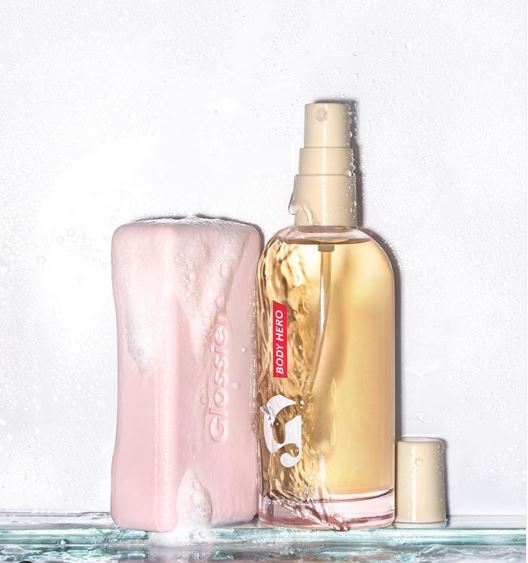 (Photo: Glossier on Instagram)
Glossier Launched Body Hero Campaign in Partnership with the WNBA players
The Glossier commercial videos featured the WNBA players with the products in their daily skincare routine. The brand recently launched two new products, the Body Hero Exfoliating Bar and the Body Hero Dry-Touch Oil Mist. The star athletes lend their voices in the campaign video. "Athletes. We aren't the standard of beauty, but if I can embrace my body and tell you I'm beautiful, then that means I'm a Body Hero. You're a Body Hero".
See also: How to Get Rid of Eye Bags: Best Easy Routine at Home
Glossier and the WNBA highlights beauty and diversity
The Glossier campaign will be released across the countries. Also, the WNBA players expressed their support for cultural change and female empowerment. The organization used its platforms to stand for diversity, inclusion, and equality.The 22-year old league has never partnered with any beauty brand. Glossier and WNBA collaboration was a significant move. Glossier aims to spread body positivity campaigns, and this has been their big highlight before the year 2020 ends. New York Liberty forward star player Amanda Zahui B. shared with Marie Claire. "It is important for me to be a part of this campaign because beauty and being a Body Hero is something that we all are. We need to celebrate our own beauty but also our bodies. Because our bodies are all so different yet so beautiful and powerful", Amanda says.
the WNBA has been around for 20+ years and this is our first beauty deal. it's truly a blessing to be a part of it. here's to many more!!! — Lexie Brown (@lexiekiah_4) October 15, 2020
Minnesota Lynx guard position star Lexie Brown Tweet
Minnesota Lynx guard position star Lexie Brown tweeted as she expressed happiness over the new deal. "The WNBA has been around for 20+ years and this is our first beauty deal. It's truly a blessing to be a part of it. Here's to many more!" Brown says. Glossier's marketing strategy made an outstanding choice in choosing the WNBA players as part of their Body Hero campaign. According to Glossier VP of marketing Ali Weiss. "In a venue that was literally designed to be isolated from the outside world. We found ourselves waking up with Amanda getting ready with Sue and practicing the court with Natalie. All while learning about the rituals they keep. The products they love, and how they've come to define beauty as athletes and individuals", Weiss says in a blog post.